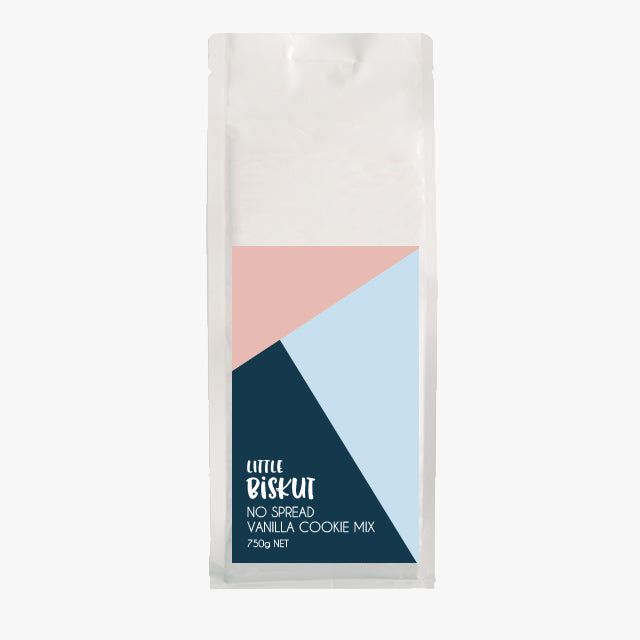 Little Biskut No Spread Vanilla Cookie Mix

$13.95
Little Biskut No Spread Vanilla Cookie Mix has a delicious vanilla shortbread taste and will hold its shape once cut and baked.
With an easy to follow recipe that only requires butter and water.
(A recommenced optional extra is vanilla bean paste) 
Designed to enable the home baker to achieve a consistent, even bake with no spread. 
Just follow our mixing and baking instructions to achieve a professional result.
One 750g packet can create approximately 45 x 65.5cm cookies.
Best before July 2020.