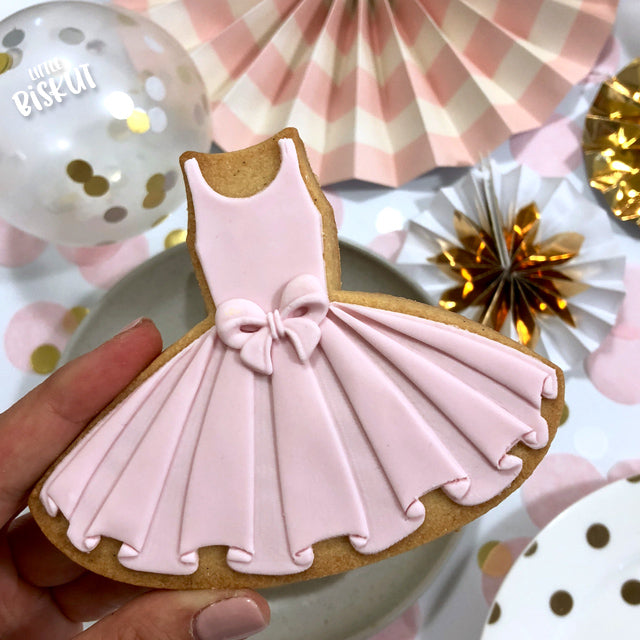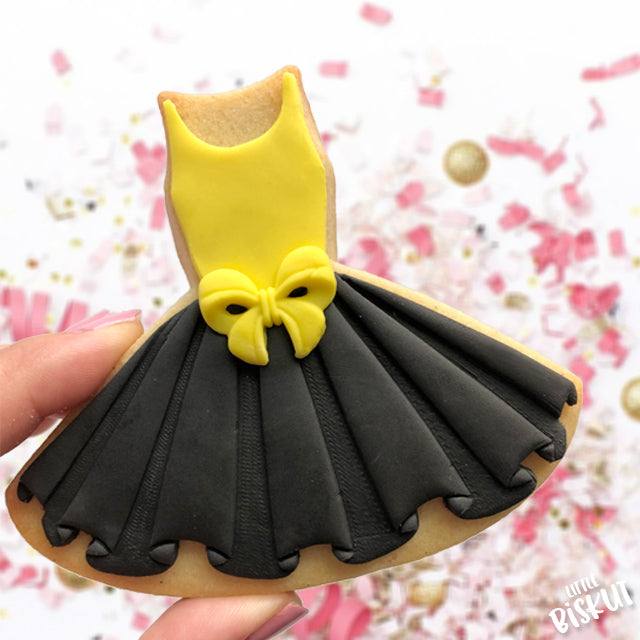 Tutu dress stamp and cutter set

$34.95
3 piece tutu dress set includes:
- 1 x dress cookie dough cutter
- 1 x dress fondant cutter
- 1 x dress fondant stamp
(please note this set does NOT include the mould to create the bow, this can be purchased here)
At the highest point the cutter measures 9cm and at the widest point it measures 10cm.
Made from Australian approved food grade standard PLA which is a biodegradable plastic derived from renewable resources.
Product should be hand washed only in warm soapy water and never in a dishwasher. Cutters and stamps should be kept away from heat.