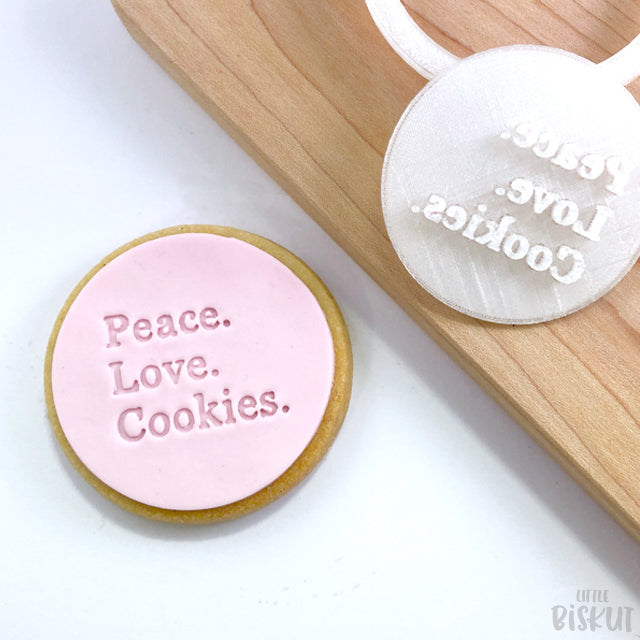 Peace. Love. Cookies. Embosser

$11.95
Size: 6cm circle.
Material: High quality PLA.
Care instructions: Gentle hand wash only in a warm water. Not suitable for dishwasher. Allow to dry completely before storing in a container. Keep away from heat.
Tip: Make sure embosser is clean and dry. Lightly dust with cornflour or icing sugar before pressing into fondant.